How to order
Follow steps below to purchase our production:
Go to menu Products, from Product Menu choose production. List of productions will be displayed below, and then you can choose any application you would like to buy.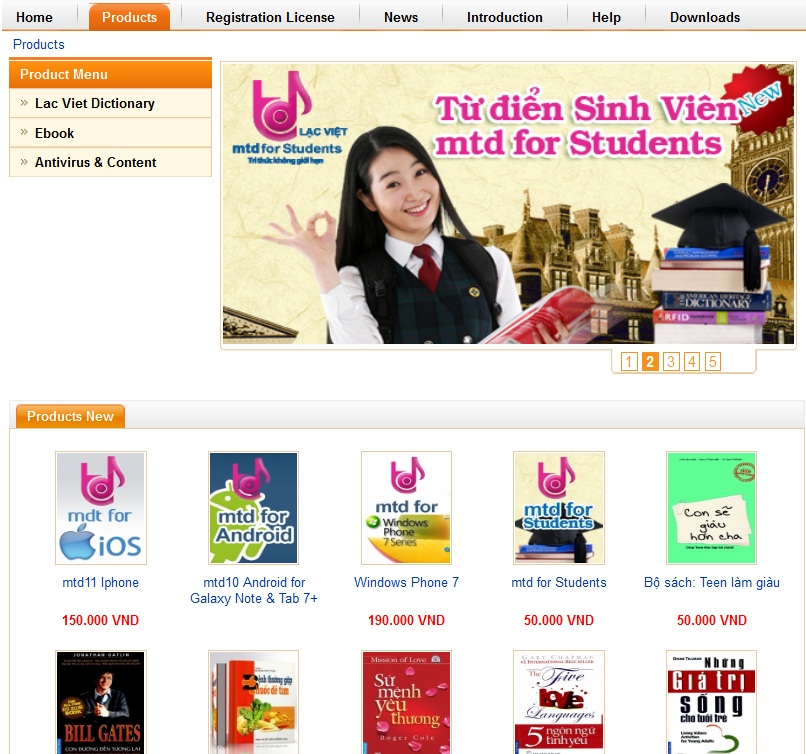 Choose Quantity and press

"Update Cart"

.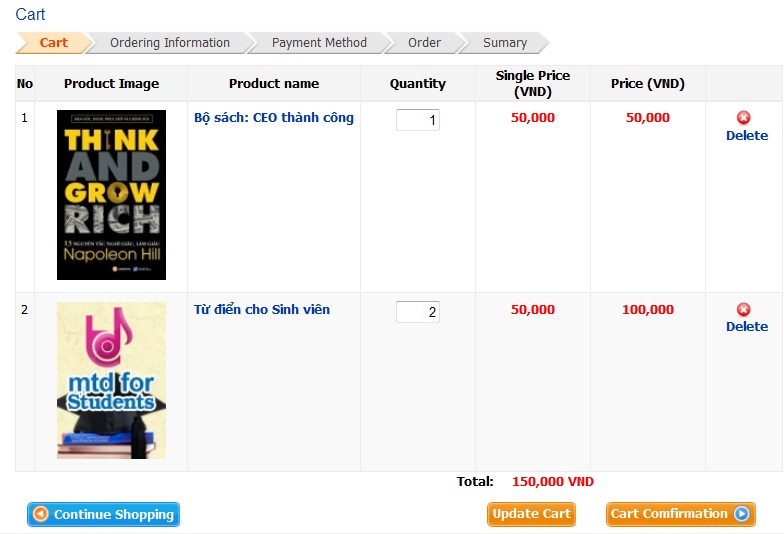 In Cart press the button Cart Confirmation to pay.
Notice: In Cart you can:
- Add more product: Press the button "Back"and reaction like step 1 and step 2.
- Delete product: Press Delete product you don't want and then press "Update Cart".
- Change Quantity: Enter the quantities you want to in the box and press "Update Cart".
Cart Confirmation:
After finishing your shopping, enter Cart Confirmation webpage will auto transfer to the payment screen to let you fill your details and finish your shopping. More information about payment online at Here
If you have any question please feel free to dial to (84) 8 3844 2477 or email This e-mail address is being protected from spambots. You need JavaScript enabled to view it. . We are pleasure to support you.