WORD USAGE PRACTICE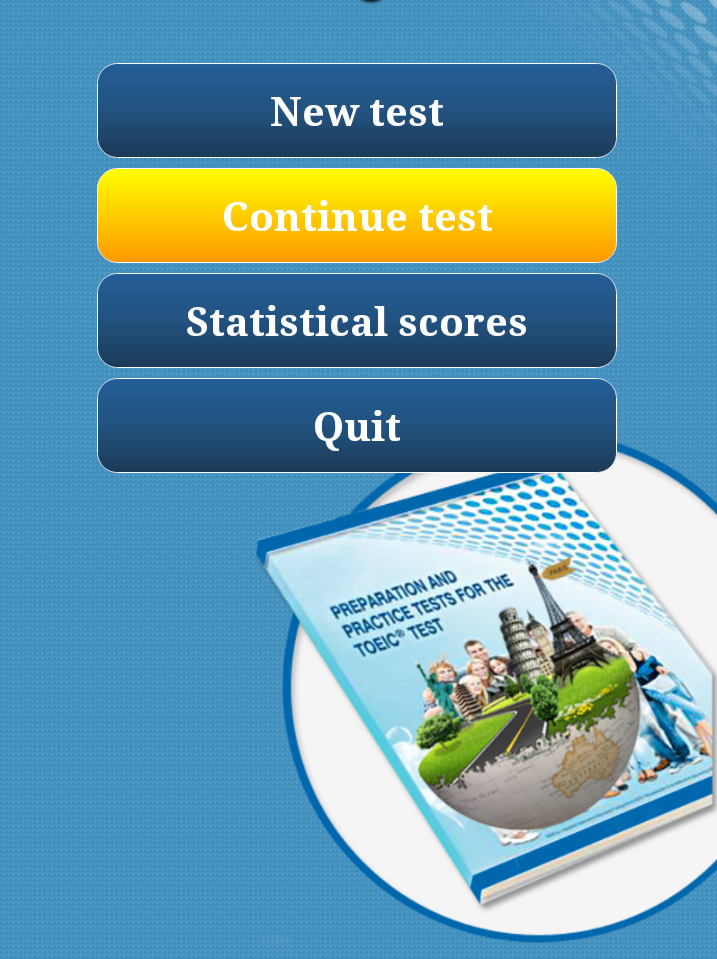 1- App "Word usage practice":
This is to improve and test your english skill by doing test. The test will be done from the begining to advanced level. There are so many questions to do practice. The test will show you how many right answers and you can go to the next level after get enough score.

This app is developed for Android OS version - which almost be used at the present.
Can do test every time, every where. Nice interface, beautifull effect and suitable for most of screen size.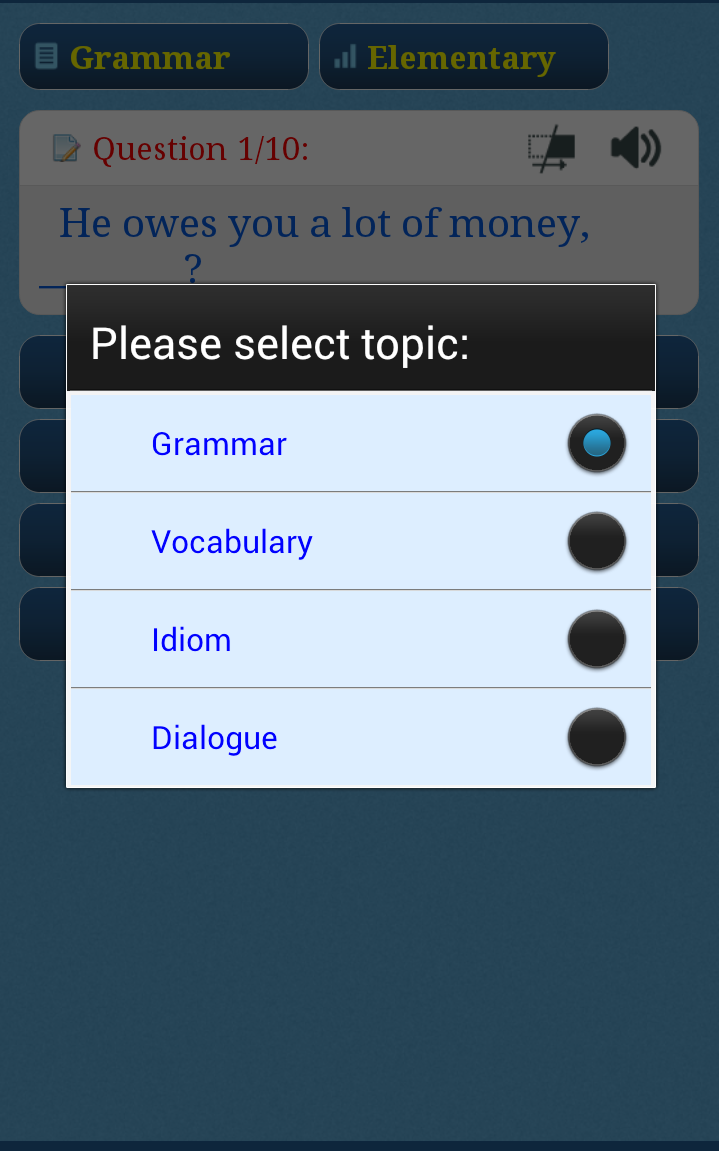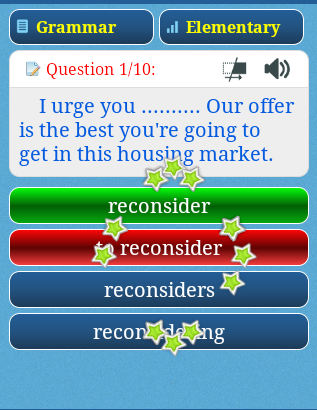 2- Topics
There are 4 main topics: Grammar; Vocabulary; Idiom; Dialogue
Practice will be started by Elementary level. You will go to the next level after get 80% score. Especially the number of question can be set before started.
During the test, the right answer has the green color and red color is the wrong answer.
Furthermore, this application has the fuction could help you to improve your listening skill.
- Click on the sound icon to listen all of the question and optional answers.
- Click on the button "Answer" to see the right answer.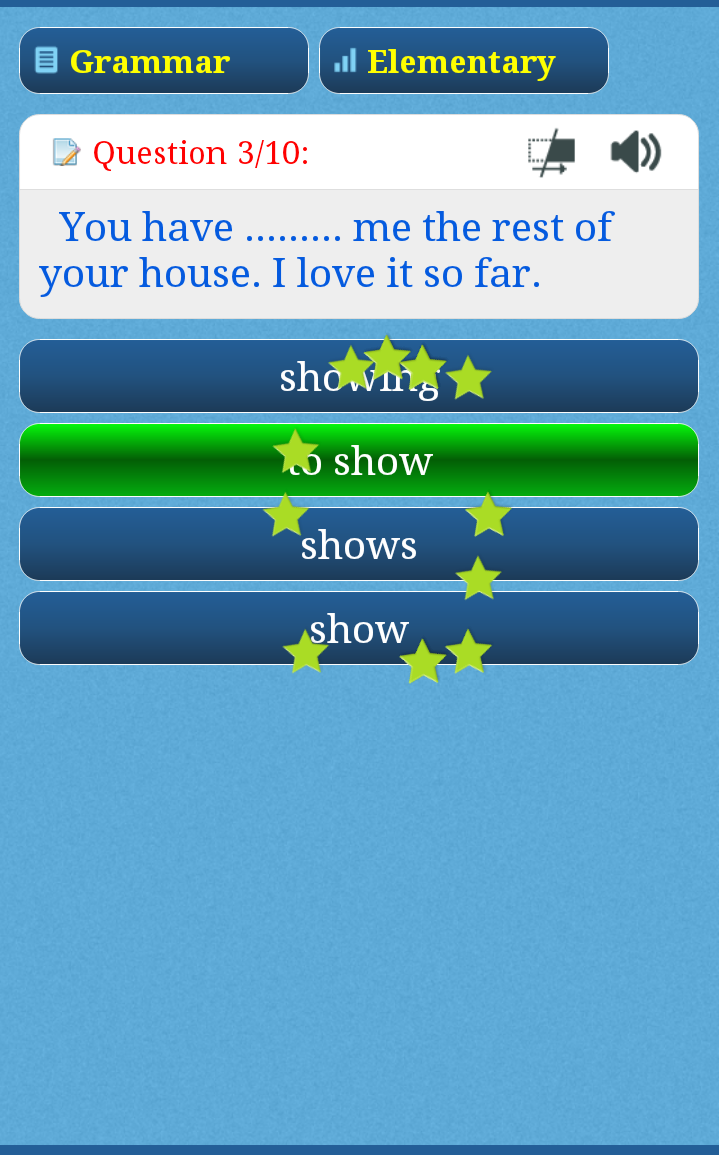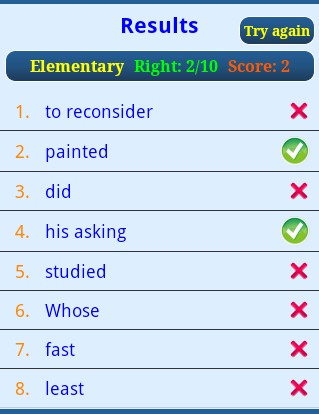 The result of the test will be showed at the end of the test. You can do next or do it again by click on the button "Try again".
- Notice: When you click on the button "Try again" the questions will be appeared randomly. This function will make you feel interested with the test.
3- Number of questions

- Number of question about Vocabulary: 10,085
- Number of question about Idiom: 4,644
- Number of question about Grammar: 6,183
- Number of question about Dialogue: 60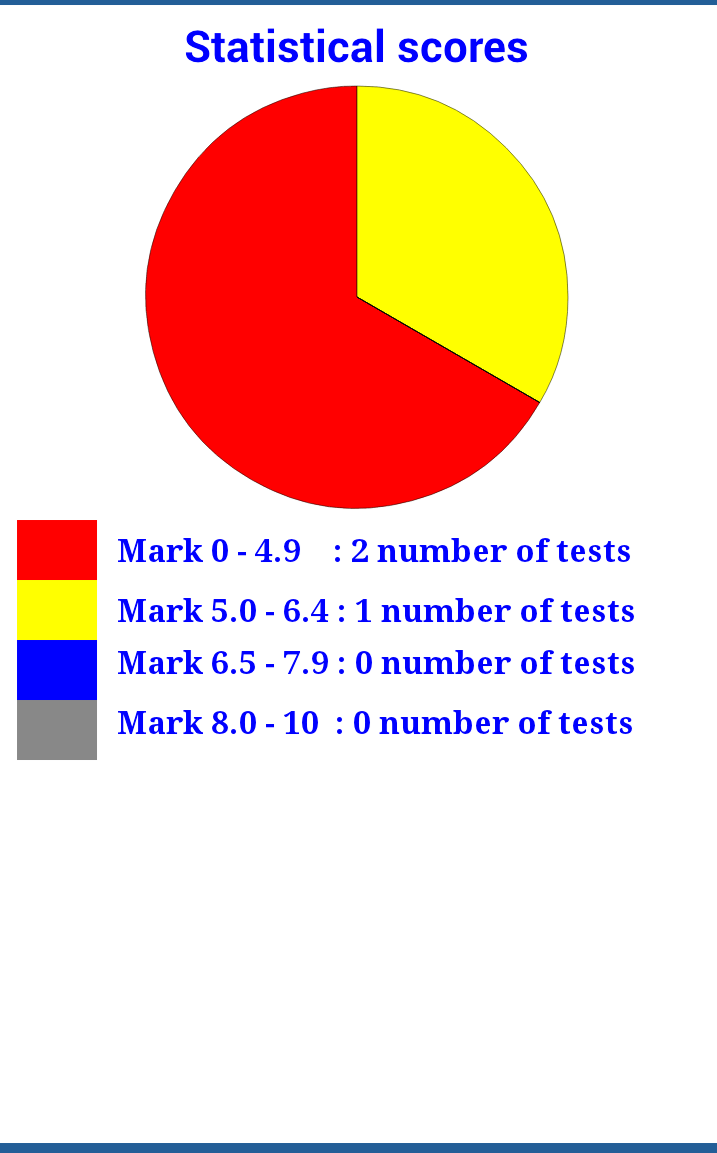 Comment
Please log in to write comments.
INSTALLATION
1. Requirement:
Android OS: version 1.6+.
Memory: 20MB
2. Install:
Extract file WORD_USAGE_PRACTICE.zip, copy 2 folders named Lac Viet and Sound data to your mobile phone memory.
Step 1: Run app File Manager (Example: Astro File Manager, OI File Manager,…). If the phone already got File Manager, skip this step.
Example: Install "Astro File Manager" (Notice: must internet be connected), go to Market, click on "Find" and enter "astro file manager", click on result, then press "Install", it will be installed.
Note: Don't need to install File Manager for Sony Ericsson mobile phone, use Application Installer.
Step 2: Install "Sound data". From File Manager open Sound data, and run file com.svox.langpack.installer_1.0.1.apk.
Step 3: Install WORD_USAGE_PRACTICE software
From File Manager: open folder named lacviet, and run WORD_USAGE_PRACTICE.apk
Note: If you see notice "Install blocked" then go to "Setting" -> "Application" and active "Unknown Source".
HƯỚNG DẪN ĐĂNG KÝ LICENSE
Chọn 1 trong 2 cách để đăng ký license như hướng dẫn bên dưới:
Cách 1> Active Online: Cách này cần có kết nối internet khi active. Khi khách hàng mua sản phẩm và đã có product key thì chạy ứng dụng, sau đó nhập product key vào và chọn đăng ký online. (yêu cầu có kết nối internet như hình minh họa bên dưới)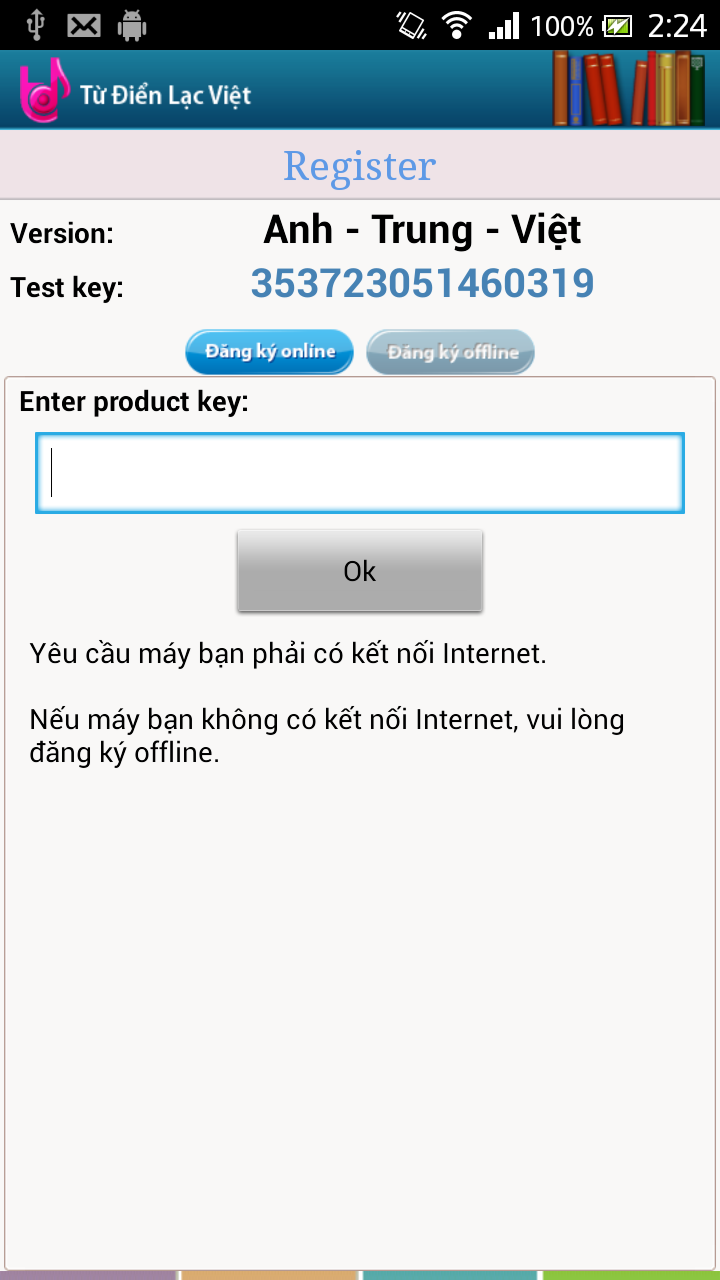 Ảnh minh họa

Cách 2> Active Offline: Cách này dùng product key đã có và lên trang chủ để đăng ký license key. Sau khi có license key tương ứng với test key thì chuyển sang tab "Đăng ký offline", nhập license key và active. (Khi điện thoại không có kết nối internet)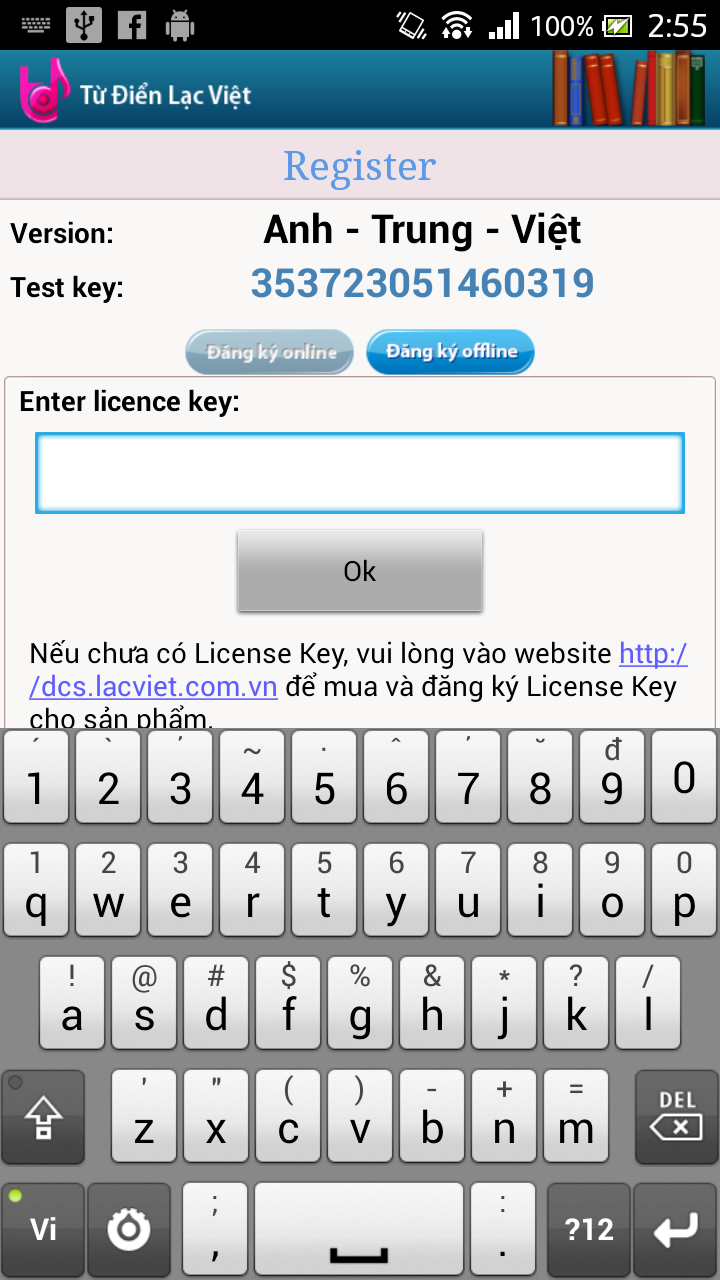 Ảnh minh họa

Copyright MAXXmarketing Webdesigner GmbH